Spring is trying hard to make an appearance, so I've been in the my studio these past few weeks making cards and blank journals that have sun, seed envelopes, flowers and spring all over them. Mother's Day is in a couple of weeks and I have made some pretty cards to send Mom. Celebrate Spring by sending a card to a friend in the mail, it's always so fun to receive something personal in the mail!! You can always buy directly from me, I mail cards protected in a small box, or for friends that live close, you are invited to come by my studio! But if you want to go shopping in the cutest shop in our little country area, Vintage Roost will be opening next week.
Debbie at Vintage Roost will have her shops (she now has two little shops next to each other!) open Fridays and Saturdays 10-5 on April 29-30, May 6-7, and May 13-14. Vintage Roost is located: 935 NW Scenic Drive in North Albany.
My cards are made from my photographs and from vintage graphics. I apply them to white or brown Kraft paper stationery. I use recycled brown bags as covers for my blank journals. The blank pages in my journals are cut from recycled stationery. And sometimes you'll find a rubber stamp applied for just a last touch.
For Mother's Day here are a few of my creations: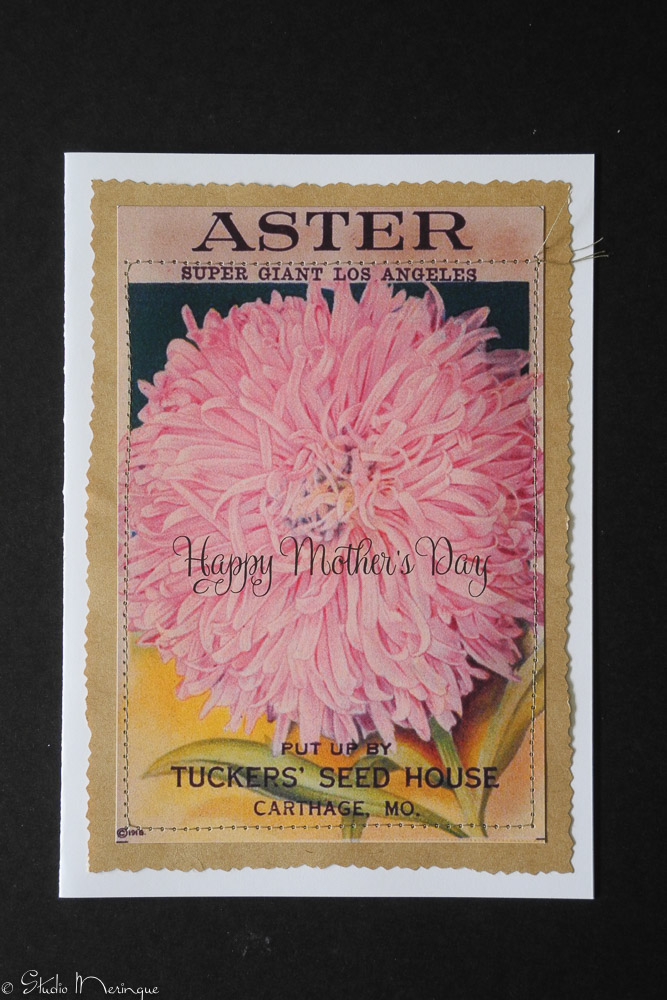 Next are my Spring creations:
Next is a collection of cards I created using my photos and a replica of a vintage seed envelope just like the ones that would have been for sale in this 1930's & 40's display box.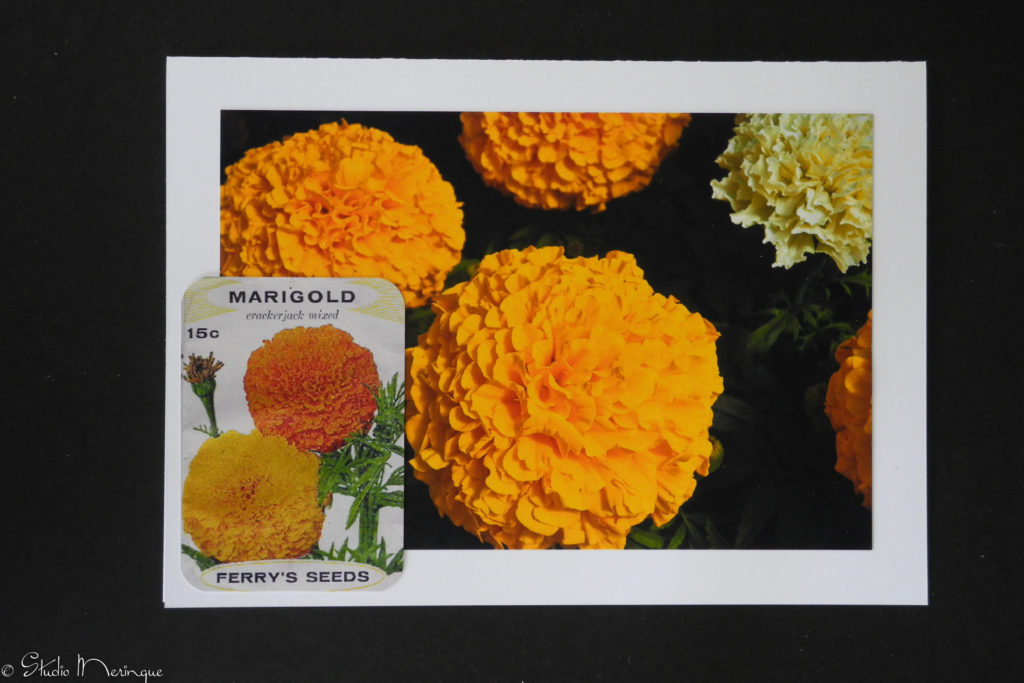 Below are just two of my blank journals for Spring. Priced at just $8.50 they are a sweet homemade gift to give. Made with recycled brown bags and stationery and bound together with my sewing machine. They come with a brand new pencil.
I love sewing on paper.
Thank you for taking the time to look at the latest things from Studio Meringue!!
Happy Spring, Florence