Vintage Roost is going to be open for Valentine's Day inspired gifts and sweet things Fridays & Saturdays, 10:00 – 5:00, February 5, 6, 12, 13. My Studio Meringue will have cards, postcards and luggage tags for sale. Below is the Vintage Roost announcement followed by photos of a small selection of Valentine Card designs I'll have at the Roost, along with Luggage Tags and Postcards. I will also have Birthday and Wedding Cards available!
Click on any image to see a larger version.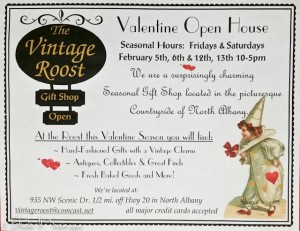 If you can't make a trip to Vintage Roost, you may always contact me directly for personal service and purchasing. Thanks!!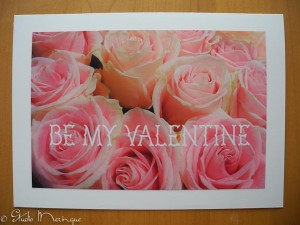 Luggage Tags.  Postcards ready to stamp and mail, sending Valentine wishes!
My Greeting Cards cost $3.00, Postcards are $2.00 and Luggage Tags are $3.00 each.
Send me a message using the "Contact" tab at the top of this page, and Happy Valentine's Day!
You are in my heart, Florence