Vintage Roost is opening this Friday & Saturday for its "Harvest Time Open House." The Roost will be open 9/21 & 22nd then 9/28 & 29th, 10:00 – 5:00pm. Location is 935 NW Scenic Drive, 1/2 mi off of Hwy 20 in North Albany.
Studio Meringue will have Luggage Tags, Postage-paid Postcards and Greeting Cards for sale along with Hop Wreaths.
The first three cards are from a series I'm doing that feature my photograph with a sepia inked handwritten poem or song lyrics over the top.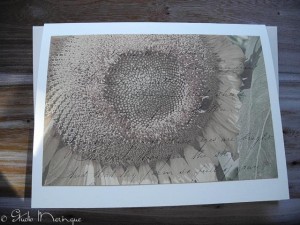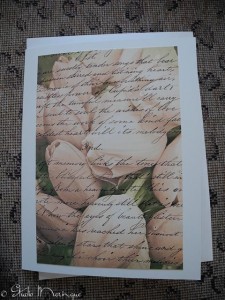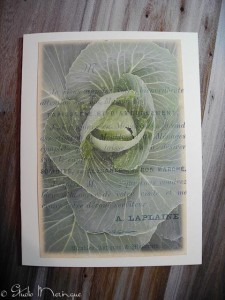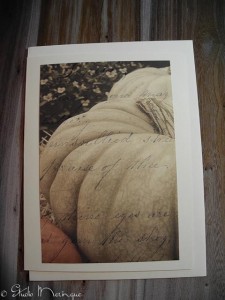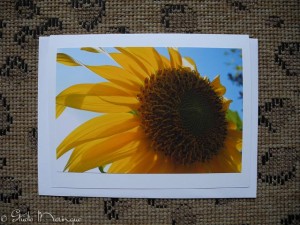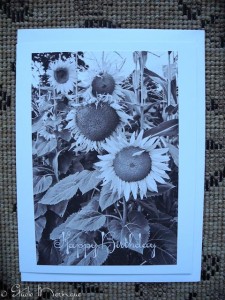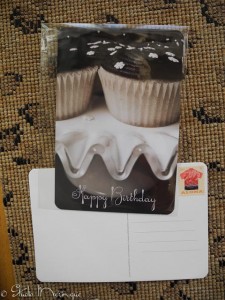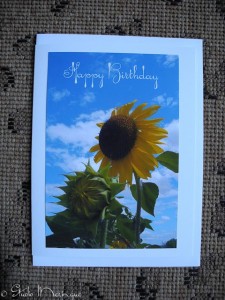 From the Hops growing in my backyard I made wreaths. I start by using Hop vines that only have leaves on them, I strip off the leaves and weave them into a round form.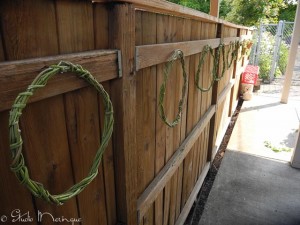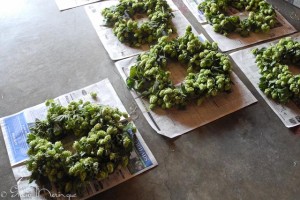 A finished wreath hanging on the door of The Vintage Roost!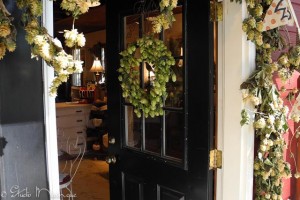 I hope you can make the trip to Vintage Roost. Along with items from Studio Meringue you will enjoy:
A wonderful collection of Creamy White Ironstone, Hanging Baskets with Dried Hydrangea, Rusty Scarecrow forms, Harvest Wheat Bundles, Beautiful Vintage Inspired Linen Aprons, Prim-inspired Hooked Rugs, Folkart Paper Mache, Applique Fall Pillows and more….
Tasty treats include: Pecan Tarts, Fig Bars, Assorted Chocolate Truffles & Caramels, Cookies, Cinnamon Rolls, Caramel Corn and more….
Thank you for visiting my website!
Florence